How To Start The Program
Ready to take on the ZTM Fitness Program to get healthier and fitter in 4 weeks?

In the next lecture you will see a 4 week schedule. Each day lists the workout videos for you to watch (and follow along!) that day. The workout videos can be found in the "Workouts" section.
These workouts involve both strength and conditioning exercises. Part of this program even includes mobility exercises specifically designed for those who sit in front of the computer for long hours, like most of us do here at ZTM!
Each day you will be required to do 1 or 2 videos. These efficient, 10 minute workouts are designed so that you can get meaningful results in less time, with as little barriers as possible.


How To Start The Program:

1. Go to the 4 Week Program Schedule in the next lesson (feel free to download and print the PDF!).
2. Watch the "Demos" section where I will demonstrate the key exercises for you. This will make sure you have proper technique and avoid injury. You can revisit these any time you want to make sure you have proper form!
3. Go to Week 1, Day 1 in the 4 Week Program Schedule, and find what video(s) you need to watch for that day. All videos are in the "Workouts" section.
4. Keep going! Tomorrow you'll do Week 1, Day 2 and onward from there!
5. Each day, hop on to our Discord server after your workout (CLICK HERE TO JOIN NOW). In the #life-skills channel, let us know that you completed the workout of the day: "Just finished Week 1 Day 1 workout! Let's go!!"


By the end of these 4 weeks, you will see how moving your body each day makes an impact on how you show up in life.


You can do this! Now let's get started :)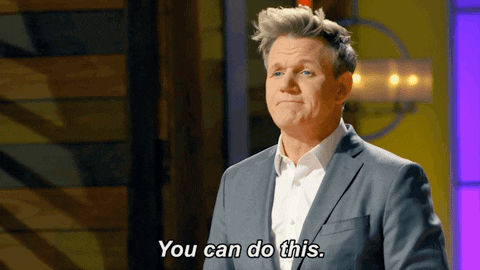 (P.S. I promise I'm way nicer than Gordon Ramsay!)